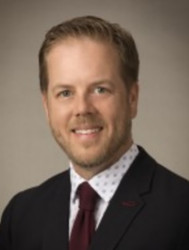 Dr. Rychwalski is Eyesight Ophthalmic Services newest pediatric ophthalmologist, specializing in pediatric/childhood eye and vision disorders, childhood and adult strabismus, adult eye re-alignment, pediatric cataract and intraocular cataract lens replacement, pediatric glaucoma, the screening and treatment of retinopathy of prematurity, asolacrimal/blocked tear ducts, and genetic eye diseases.
Prior to joining Eyesight, Dr. Rychwalski assisted in the opening of the largest overseas US Hospital, the Cleveland Clinic Abu Dhabi. He also worked as a Staff Physician at the prestigious Cole Eye Institute at Cleveland Clinic in Cleveland, Ohio. Additionally, he was an Associate Professor at Cleveland Clinic Lerner College of Medicine of Case Western Reserve University in Cleveland, Ohio.
Dr. Rychwalski is a member of many professional organizations; he is a Fellow of the American Academy of Pediatrics, the American Academy of Ophthalmology, and the American Association for Pediatric Ophthalmology and Strabismus, the latter two of which honored him for his many contributions to academic ophthalmology.
Dr. Rychwalski is a prolific teacher and speaker and has published numerous research articles in peer-reviewed journals, as well as having many abstracts and presentations at professional and association meetings. He also believes firmly in giving back to the community, having volunteered in China, Colombia and Romania, and having served asMedical Advisor for the Cleveland Sight Center and as Medical Advisor to the Board of Directors for the Visually Impaired Pre-school Services.
Dr. Rychwalski received his medical degree from the Medical College of Wisconsin in Milwaukee, Wisconsin, US. He completed his residency in ophthalmology at the Saint Louis University Hospital in Saint Louis, Missouri, US. He completed his fellowship in pediatric ophthalmology and adult strabismus at the University of Kentucky Chandler Medical Center in Lexington, Kentucky, US.
Dr. Rychwalski resides in Concord, NH with his wife Ana,
also an eye surgeon, and his two teenage sons. He speaks English and Spanish.
Specialties
MD, Medical College of Wisconson, Milwaukee, WI
Residency:  Saint Louis University Hospital, Saint Louis, MI
Clinical Instructor in Ophthalmology, Cleveland Clinic Lerner College of Medicine and Case Western Reserve University, Cleveland OH
Medical Advisor, Cleveland Sight Center
Medical Advisor and Board of Directors, Visually Impaired Pre-School Services
Board Certified, American Board of Ophthalmology
Fellowship in Pediatric Ophthalmology and Adult Strabismus, University of Kentucky Chandler Medical Center, Lexington KT